Join thousands of other PTA members in Sacramento for State Convention. Consider adding funds for convention to your PTA budget now.
2022 Convention was a HIT! Thank you to all that participated.
PTA Power!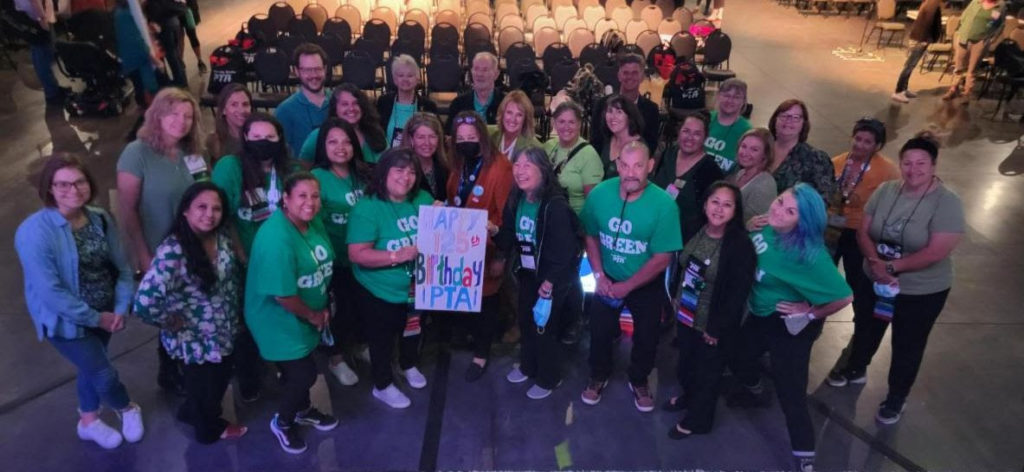 For more information on the 2022 Convention, please visit the CAPTA convention page.
Ninth District PTA has GRANTS available for units and council to attend the 2022 California State PTA Convention in Ontario, CA.Apply today!
WE STILL HAVE FUNDS! The ROLLING application process begins! We are awarding grants as we receive applications.
The committee will meet each Monday beginning April 4th to award grants until the funds are gone!
Final deadline, if we still have funds, is Friday, April 15, 2022 at 12 noon!
Award Criteria:
Units and councils must be in good standing – all membership dues remitted, insurance paid, updated bylaws, state and federal government reports filed.
Awardees must attend all meetings and appropriate workshops.
All applications must include the following:

2021-2022 Approved Budget
Most recent PTA Treasurer's Report

Priority will be based on financial need.
Awardees are required to submit a written report of convention experience to Ninth District PTA no later than May 24, 2022. The report template will be provided upon grant being awarded.
Questions about the application or grants….email Betsy Mueller